"The more profitable our customers become, the more successful we become. We're not happy until our customer is happy."

—Jim Peyton
Jim Peyton founded Kinemetrix in 1995 with an absolute focus on serving the customer. We align our interests with the customer's to focus on succeeding together. Our customers have responded with loyalty to Kinemetrix. These deep relationships allow the team to focus on putting the right equipment on the plant floor, providing our customers with an important competitive advantage.
An Experienced Team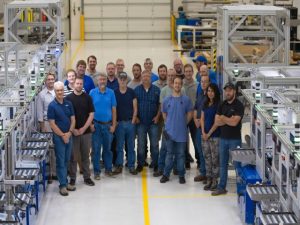 The technical team at Kinemetrix is staffed with talented automation engineers and technicians. We hire intelligent people who are passionate about hands-on problem solving.
Our team applies best-practice knowledge from hundreds of successful automation projects to your production floor. Kinemetrix implements the latest robotic and non-robotic automation in your plant. We'll also know when a simpler solution is best.
Lean Manufacturing in Our Shop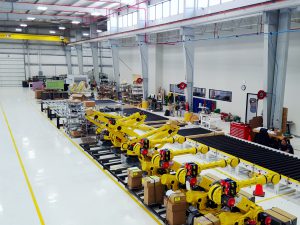 Lean Manufacturing practices guide everything we do at Kinemetrix.
Employees are cross-trained to increase our flexibility. Our machinists can wire a panel. Our robot programmers can assemble a conveyor.
Our overhead costs are kept low by eliminating work that does not add value. You can see examples of this in our streamlined purchasing system and our ability to send designs directly to our CNC machine shop for part production.
Our manufacturing facility is clean, safe and organized as a result of diligent visual control and 5s.
Lean Manufacturing in Your Shop

Is your plant lean? Maybe you're looking for guidance. Either way, you'll have a great cultural fit with Kinemetrix.
Our automation solutions enhance lean production efforts. Our equipment design process focuses on reducing changeovers and increasing uptime. We have given our philosophy a name – Agile Automation. We believe in it so much that we put it in our logo. We invite you to read more about it.