Manufacturers come to Kinemetrix to solve the toughest challenges in their plants.  The solutions to these problems are not found in a catalog.  Kinemetrix has developed mature processes to bring technologies from the laboratory onto the factory floor.
In addition to a large dedicated laboratory space, Kinemetrix devotes a significant portion of our engineering labor budget to R&D.  Areas of R&D activity include:
Machine Vision Hardware & Software
Special Mechanisms
Leak & Flow Testing
Board-level Electronics Solutions
Software Tools
Advanced Machining Methods
Where Science and Engineering Meet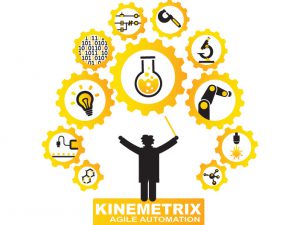 Kinemetrix fosters a culture of continuous discovery.  Our engineers stay current with research publications and the work of academic laboratories so they can act as a bridge between science and engineering.  Capturing the advantages of new discoveries and delivering them to the manufacturing setting requires development effort.  Our engineers keep one foot in a lab and the other foot in the reality of your plant floor when leveraging new technologies.
Rapid Prototyping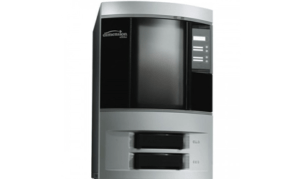 The tools and habits of R&D allow Kinemetrix to minimize risk when tackling difficult projects. The prototyping of high-risk mechanisms and processes is embedded into our engineering cycle.  We can rapidly go from CAD to working prototype using our:
3D Printer
Water Jet Cutter
Laser Cutter
CNC Press Brake
CNC Wire Bender
Machine Vision and Optics Lab
There are far fewer challenges to be solved at the end of the project if the risky elements have been tested in advance.