Kinemetrix builds custom automation and process machines.  We are staffed to tackle the complex mechanical and controls engineering required to design and build a unique machine that performs as required, on time and on budget.
Machine design is the core of our identity.  It is the thing that gets our team out of bed in the morning.  That passion is evident in the machines that we produce.  Our machines receive consistent praise for:
High Uptimes
Stable Processes
Integrated poke yokes and other quality systems
Small Footprints
Ease of Maintenance
Intuitive Controls
Ergonomics
Fast Changeover
Fit & Finish worthy of your plant tour route
The Right Concept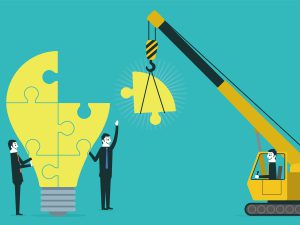 Concept Development is a critical portion of the design process.   This step considers all needs and constraints and leverages our experience and creativity to develop the best concept for your needs.  We will collect information on:
Part configurations
Production rates
Quality requirements
Plant floor space
Upstream and downstream processes
It is during this process that agility is baked into the design. Our team leaders will ask the customer about:
Lot sizes
Changeover time requirements
Product mix
These and other key parameters will allow the design to handle the fast changing world that we live in. Agile Automation is not just a slogan. It is a philosophy that drives our design process to deliver the machine flexibility our customers need.
Equipment Engineering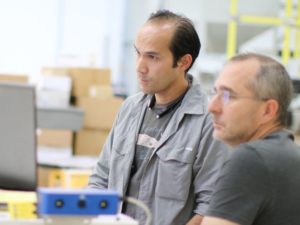 Excellent machine design is the single biggest driver of operating cost, performance, reduced project risk, and customer satisfaction.  Our engineers are willing to throw away a good design in pursuit of a better one.  Our customers have come to depend on us to do just that.
Our machines are designed by a collaborative team of mechanical and controls engineers.  A process of continuous, ruthless peer review of machine designs is part of our culture.  Defending your design at the whiteboard may be tough, but it's worth it to achieve the performance and reliability for which our equipment is known.
Design Validation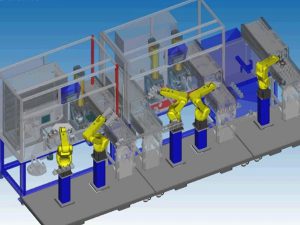 Before the design is released to manufacturing, it must be validated.  This is the step that will uncover serious design errors such as weak frames, misconceived mechanisms, insufficient robot reach, and cycle time problems.  These problems, if hidden until machine assembly, can cause costly delays in a project.  Kinemetrix finds these issues while the design is still fluid.
Typical validation steps include:
Finite Element Analysis of structures
Physical prototyping for complex mechanisms
Simulation to uncover mechanical interferences
Simulation for cycle time evaluation
Project after project, we have proven that spending some extra time in engineering dramatically shortens the troubleshooting phase of a new piece of equipment, leading to faster deployments and shorter overall project cycles.