Kinemetrix is able to leverage the power of Fanuc CNC motion on your machines.  Cutting, welding, and other processes that demand high path accuracy from a motion control system best served by a high performance Fanuc CNC.
Custom CNC Machines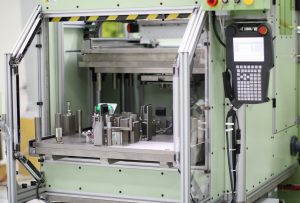 The accuracy, precision and ease of use provided by a CNC motion system is something normally associated with standard machine tools offered from a manufacturer's catalog.
Kinemetrix engineering staff has the skill to incorporate CNC motion into a machine customized to your process needs.    Multi-axis interpolation, spindle speed control, and familiar G-code programming can be included in a machine designed you meet your plant specifications and production needs.
Fanuc CNC & Drives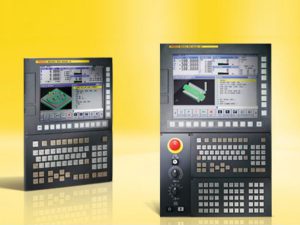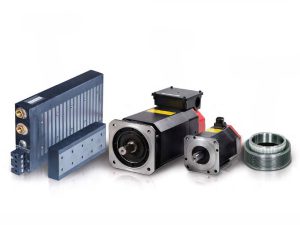 Kinemetrix has chosen Fanuc for machine tools and other applications. These CNC systems have a legendary reputation for reliability and performance while also being preferred by machine operators and users for CNC machining. To date, over 3 million Fanuc CNC systems have been sold worldwide, making FANUC the world's leading CNC system. The CNC product family includes control systems for entry-level machines as well as control systems for complex applications. FANUC control systems are known throughout the world for their high reliability, high precision, high speed and their simple operation. FANUC servo and spindle drive systems feature high-reliability, easy maintenance and exceptional electrical efficiency. Compact motors are in line with the trend towards more compact machine tools and compact amplifiers save space in the control cabinet. FANUC servo motors feature ultra-smooth rotation and superior acceleration, and the amplifiers provide easy maintenance and high energy efficiency.