KINEMETRIX Supports UK Student Group: KORA
We're pleased to announce our support of KORA: Kentucky Organization of Robotics and Automation. KORA is a University of Kentucky student organization dedicated to hands-on projects involving custom automation and robotics.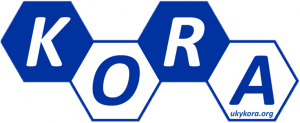 After becoming acquainted with their student leadership team, Kinemetrix is providing access to precision machining resources, materials, available internships, and training on industrial robotics.
To keep our technology toolkit sharp, and risk for our customers low, Kinemetrix keeps one foot in the lab and the other firmly grounded in the plant floor. And we support the next generation of custom machinery engineers building skills in both theory and application of advanced manufacturing topics. Those include: vision guided robotics, 3D vision, collaborative and mobile robots (Cobots / AMRs) and applied machine learning.
Certainly, these are bright students. And we look forward to seeing where their creativity and hard work will take them.